HFC
Salmon and Tuna with Carrots
Human Grade

Meat and fish originally fit for human consumption and now used in this food for cats or dogs.

Grain Free

Recipes with no added grain. Ideal for those who choose a product without added cereals
Crude Protein

11,5 %

Crude Fibre

1 %

Crude Fat

1,5 %

Crude Ash

2 %

Moisture

84 %

Calcium

0,07 %

Phosphorus

0,05 %

Energy

601 kcal/kg
Fish broth, salmon 27,5%, tuna 27,5%, carrots 4%, tapioca starch, sunflower oil,minerals.
HFC
HFC
Recipes: (1)
Salmon and Tuna with Carrots
Available Sizes: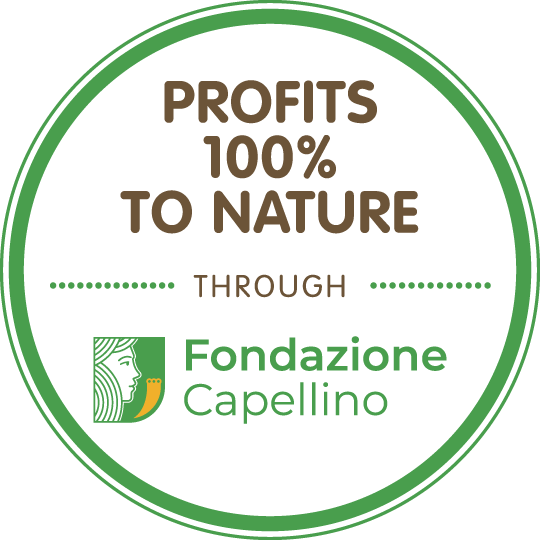 Chiedi ai nostri veterinari
HFC Complete wet food recipes are prepared from HFC ingredients, that is, originally fit for human consumption and now used in our recipes for cats. The same quality as we would choose for ourselves. A range of complete wet recipes for adult cats made with HFC meat or fish and vegetables, supplemented with minerals and vitamins to provide your cat with a varied diet and everything they need on a daily basis. Ideal for keeping your cat naturally hydrated; also suitable for cats that do not like dry kibble. Almo Nature recommends a rotational diet by offering different protein sources and dry and wet food to both ensure a varied routine and cater for all feline tastes! Both the tin packaging and paper label are recyclable and, if disposed of properly, can be reused for more packaging. HFC Complete – grain-free soft texture recipes – available in 70 g tins. Almo Nature is the activist pet food brand owned entirely by Fondazione Capellino.
Human Grade

Meat and fish originally fit for human consumption and now used in this food for cats or dogs.

Grain Free

Recipes with no added grain. Ideal for those who choose a product without added cereals