Recipes with organic ingredients originally fit for pet food

100% EU certified organic ingredients

Animals are reared with respect for their needs and fed organic feed

For complete nutrition, also available in single-protein recipes
Organic
BioOrganic offers a range of recipes, with pet food ingredients, certified in compliance with European directives on production, preparation and distribution, dedicated traceability and limited use of chemicals.
No chemical preservatives or GMOs
BioOrganic products obviously do not contain any chemical preservatives (BHA, BHT), artificial flavourings or colourings, or GMOs (genetically modified organisms).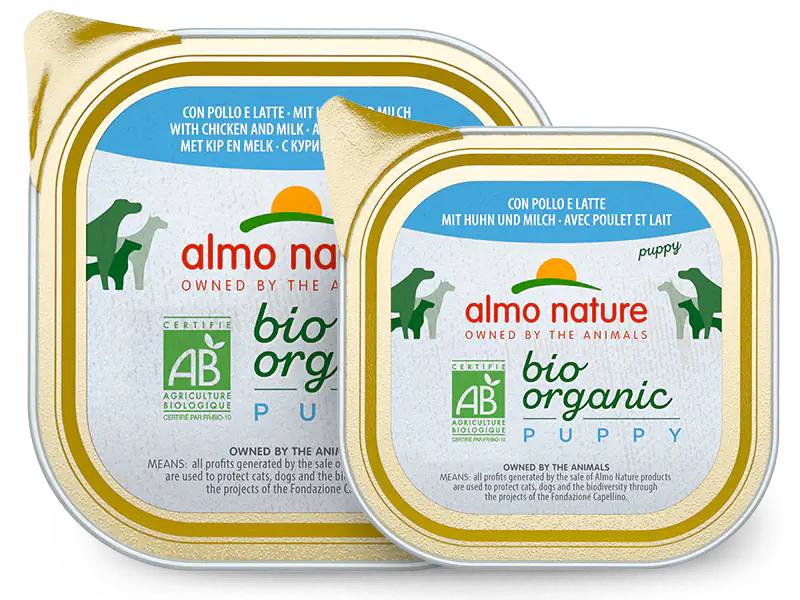 BioOrganic Puppy
Complete and nutritionally balanced wet food to supply your puppy with all necessary nutrients for its growth from 2 months to adulthood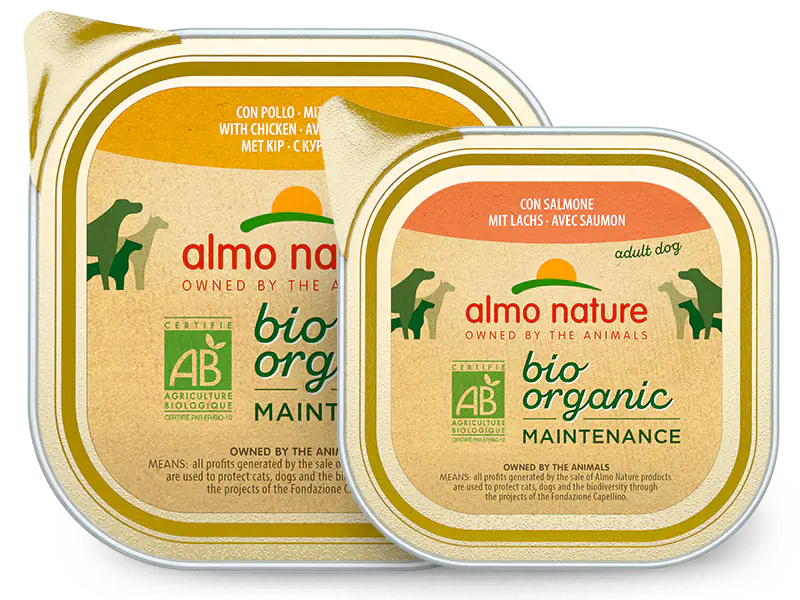 BioOrganic Maintenance
Red and white meats, fish, and offal with added minerals and vitamins provide a complete and nutritionally balanced meal.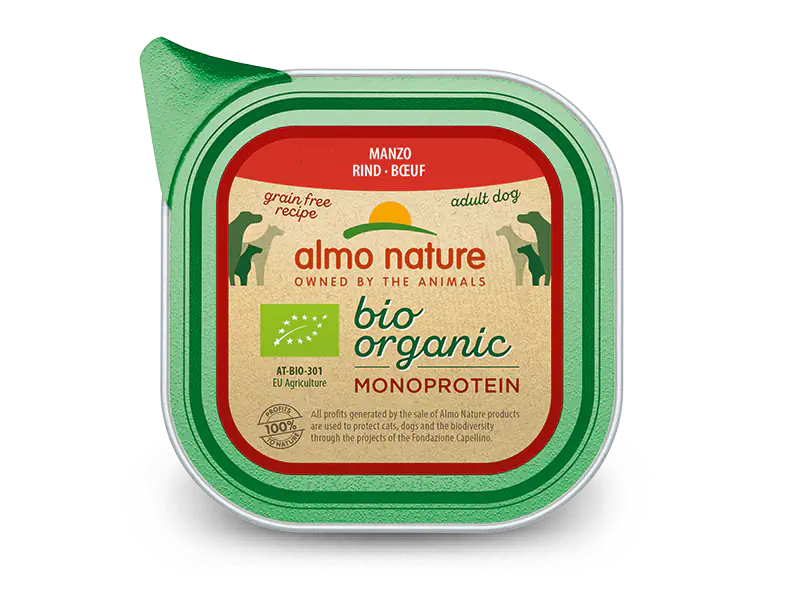 BioOrganica Monoprotein
In addition to a range of recipes suitable for a varied daily routine, BioOrganic offers a number of preparations featuring a single source of animal protein and grain-free for dogs with dietary sensitivities.