With fresh meat and fish suitable only for pet food.
Kibble prepared with a mix of fresh meat or fish and dehydrated meat.
Enriched with vitamins and minerals and other components essential for proper digestion.
A varied and complete food for cats of all ages.
Fresh meat or fish as a primary ingredient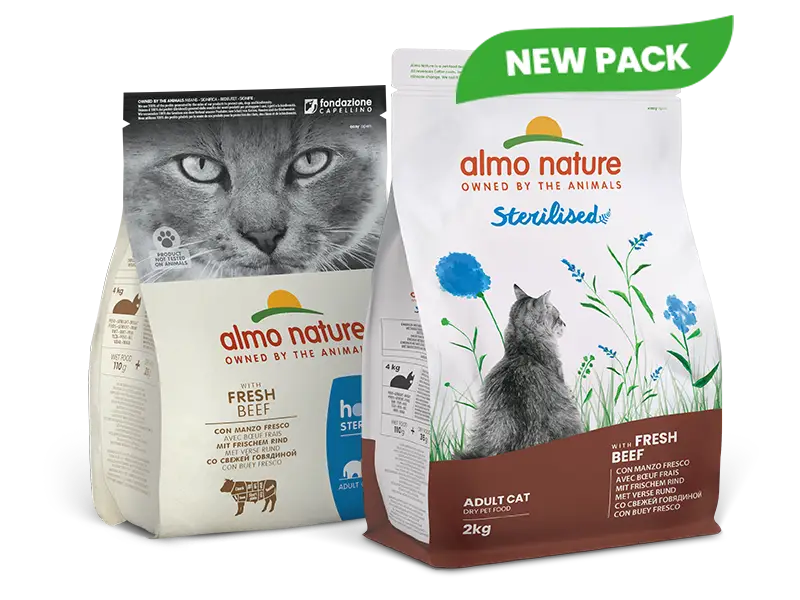 Holistic Sterilised
The choice for neutered cats due to its low magnesium content and adequate fibre intake for weight control.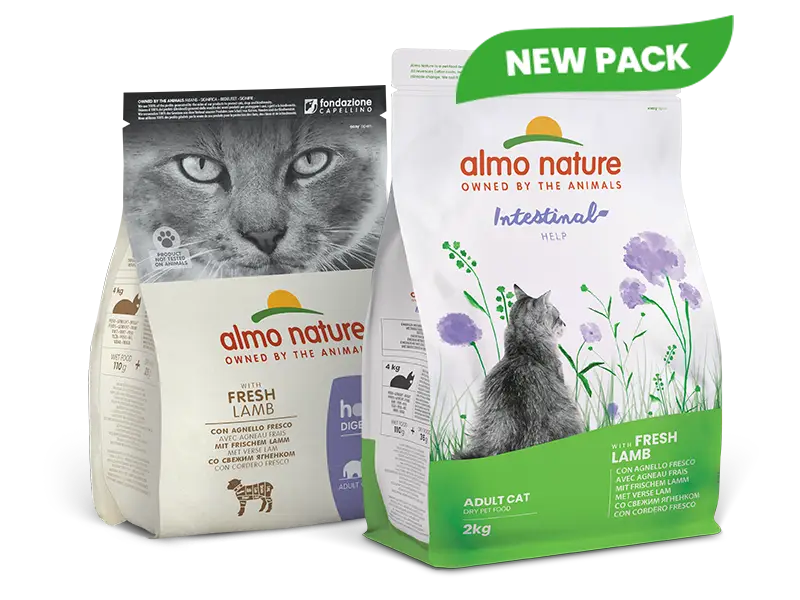 Holistic Digestive Help
Formulated with prebiotics and minerals for daily contribution to a healthy digestive system.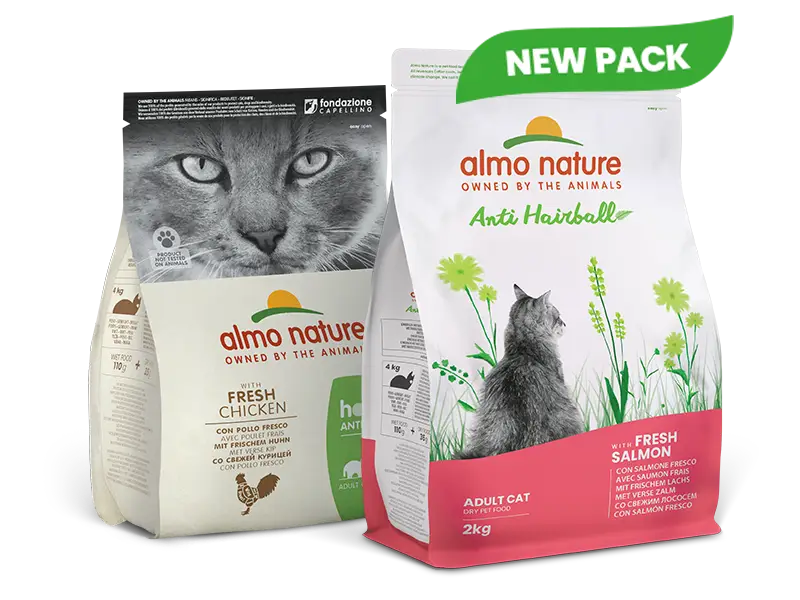 Holistic Anti-hairball
Kibble that helps prevent and eliminate hairballs thanks to its special mix of plant-based fibres such as cellulose.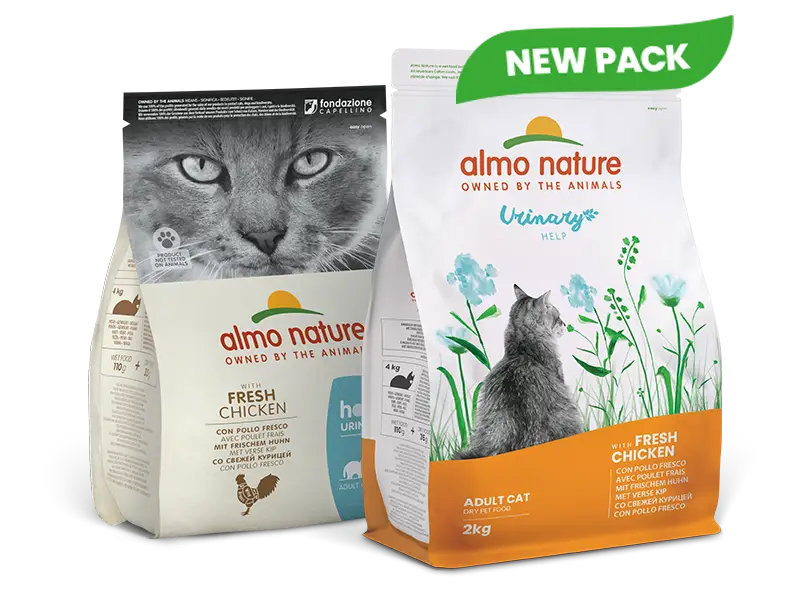 Holistic Urinary Help
Reduced levels of magnesium, calcium and phosphorus, combined with glucosamine, contribute daily to a healthy urinary system.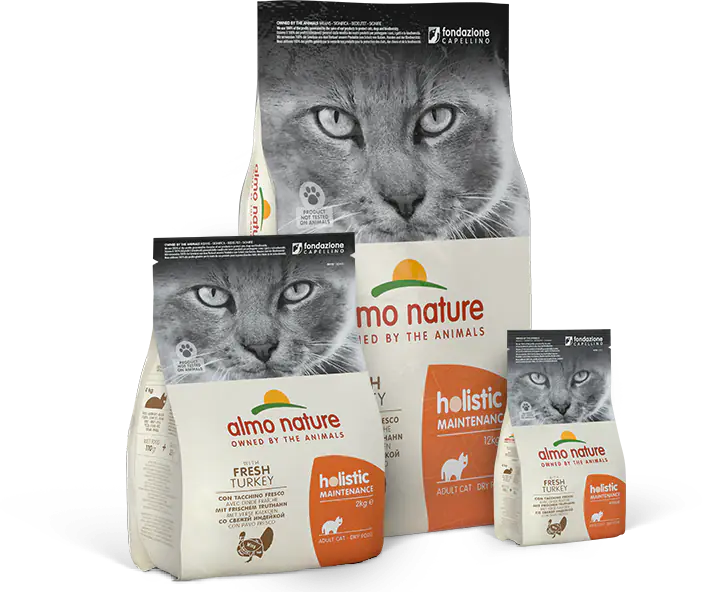 Holistic Maintenance Fresh
A complete food with fresh meat or fish as the primary ingredient, ideal for daily feeding of cats of all ages due to nutritionally balanced recipes and high-quality ingredients.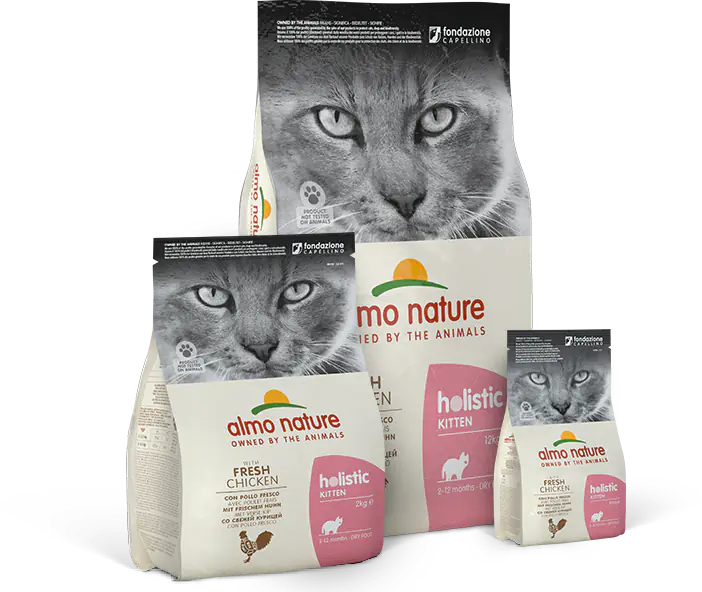 Holistic Kitten
A nutritionally complete food for balanced growth. Also suitable for pregnant/lactating female cats.
Holistic Maintenance with dehydrated meat or fish
Kibble prepared with dehydrated meat or fish for those who want the quality and values of Almo Nature but are keeping an eye on pricing.