Food with ingredients such as meat meal and dehydrated meats, fish or offal suitable only for pet food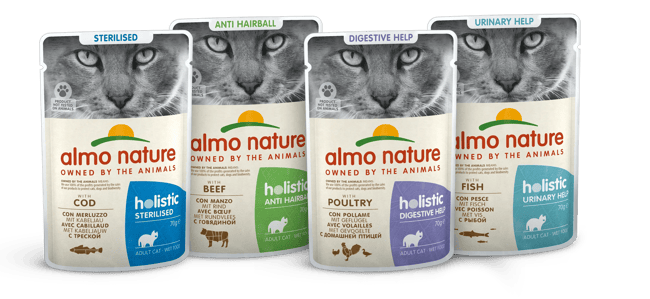 A recipe for every need
Sterilised, Anti-Hairball, Digestive Help or Urinary Help: four different lines formulated to meet your cat's nutritional needs on a daily basis or for specific cases.
Complete
A mix of quality meat or fish, enriched with vitamins and minerals to make each meal complete.
Tasty and hydrating
A varied and complete diet, ideal for natural hydration. Free of colour additives and chemical preservatives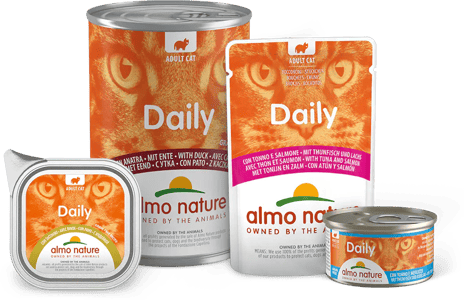 Complete
Recipes are available in mousse, pâté and diced chunks in sauce, and are free of colour additives or chemical preservatives. Several recipes do not contain added grains.
Palatable
Thanks to a variety of recipes and ingredients (meat, fish, offal and vegetables) these foods suit even the most finicky of feline palates.
No chemical preservatives or GMOs
Daily products do not contain chemical preservatives (BHA, BHT), artificial flavourings and colour additives, nor GMOs (Genetically Modified Organisms).