Single protein

Single animal source of proteins, meat or fish. Ideal in case of food sensitivities.
Crude Protein

22 %

Crude Fibre

3,1 %

Crude Fat

13,5 %

Crude Ash

6,7 %

Moisture

9 %

Calories

3715 kcal/kg
Fresh pork 45%, rice 19,4%, yeast, beet pulp, rice flour, chicken fat, hydrolysed pork liver, minerals, apple 1,15%, bilberry 1,15%, spinach 1,15%, carrots 1,15%, dried cranberries 0,92%, brown rice flour, inulin from chicory - a source of FOS- 0,1%, mannanoligosaccharides 0,1%, glucosamine 0,047%, chondroitin sulfate 0,037%, Phenomind 0,024% (blueberry and grape extract).
Additives - nutritional additives: vitamin A (3a672a) 17500 IU/kg, vitamin D3 (3a671) 750 IU/kg, vitamin E (3a700) 300 mg/kg, vitamin B1 (3a821) 12 mg/kg, vitamin B2 14 mg/kg, vitamin B6 (3a831) 12 mg/kg, vitamin B12 0,15 mg/kg, vitamin K3 (3a711) 1 mg/kg, folic acid (3a316) 1 mg/kg, calcium D-pantothenate (3a841) 20 mg/kg, biotin (3a880) 0,5 mg/kg, niacin (3a314) 25 mg/kg, choline chloride (3a890) 2114 mg/kg, Iodine 1,065 mg/kg (3b203 1,64 mg/kg), copper 4,78 mg/kg (copper(II) sulphate pentahydrate (3b405) 15,96 mg/kg, copper(II) chelate of protein hydrolysates (3b407) 7,15 mg/kg), Manganese 6,71 mg/kg (manganous sulphate monohydrate (3b503) 20,67 mg/kg), Zinc 52,5 mg/kg (zinc sulphate monohydrate (3b605) 125,74 mg/kg, Zinc chelate of protein hydrolysates (3b612) 151,37 mg/kg), Selenium 0,03 mg/kg (3b810 11,38 mg/kg), L-carnitine (3a910) 50 mg/kg, DL-methionine (3c301) 3360 mg/kg, tryptophan (3c440) 130 mg/kg. Sensory additives: rosemary extract 100 mg/kg.
Analytical Constituents: calcium 0,9%, phosphorus 0,5%, omega-3 0,38%, omega-6 2,5%.
HFC
HFC Longevity
Recipes: (1)
Available Sizes: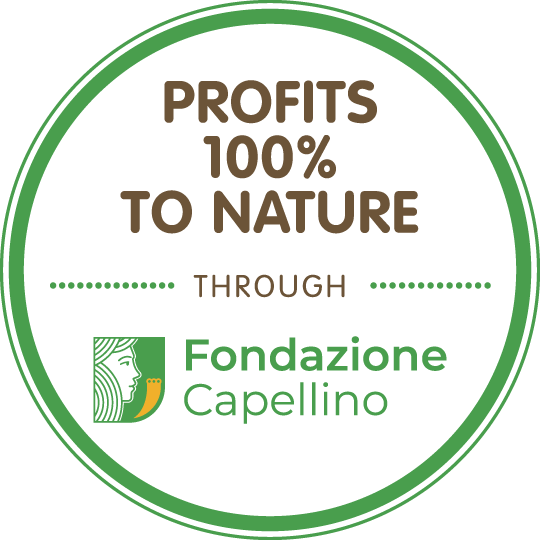 Ask our vets
HFC Longevity dry kibble recipes are manufactured from HFC ingredients, that is, originally fit for human consumption and now used in our recipes for dogs. The same quality as we would choose for ourselves. HFC Longevity kibble recipes with 100% fresh whole meat and 0% meat-and-bone meal or dehydrated meat/fish guarantee high nutritional value and digestibility thanks to reduced storage and processing stages (digestible protein up to 98.73%, Journal of Veterinary Science & Research, 2022). Complete dry kibble recipes are crafted with particular care for the body and mind of adult and mature dogs and supplemented with polyphenols, chondroitin and glucosamine which, combined with a healthy lifestyle, help support their vitality and well-being. With rice as a sole source of wholesome grains and balanced with fruit and vegetables, HFC Longevity dry kibble contains all that is necessary to help with the daily dietary needs of medium and large-breed adult and mature dogs. Gluten-free and without artificial preservatives or colours. Almo Nature recommends rotating recipes regularly, by offering different protein sources and adding a small quantity of wet food recipe to ensure a varied diet and cater for all palates. The plastic and aluminium poly-bag, chosen for proper product storage, can be reused to produce energy if disposed of correctly. HFC Longevity – 2 dry kibble recipes for adult and mature dogs, medium and large breeds – available in 1.2 kg and 8 kg bags. Almo Nature is the activist pet food brand owned entirely by Fondazione Capellino.
Single protein

Single animal source of proteins, meat or fish. Ideal in case of food sensitivities.
Find a store
Pet shops on the map
Online Stores