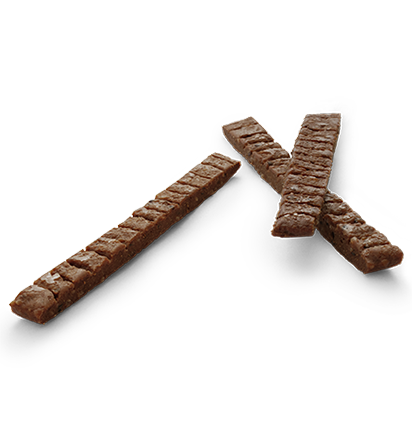 HOLISTIC Snack (3x10g)
with Tuna
Crude Fat

5 %

Crude Fibre

0.5 %

Moisture

40 %

Crude Protein

28 %

Crude Ash

4 %

Calories

140 Kcal/100g
Tuna 24%, chicken 13%, rice bran, rice, yeast extract, fish extract, egg white powder, egg powder, pea flour, quinoa 4%, beef lung, rice flour, tapioca starch, beef liver.
HOLISTIC
HOLISTIC Snack (3x10g)
Recipes: (1)
Available Sizes: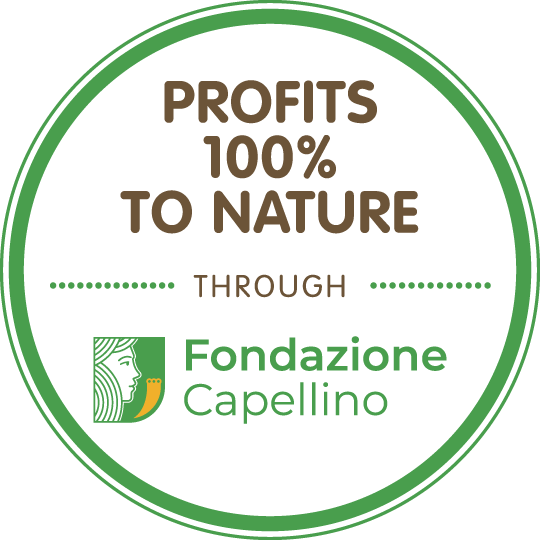 Ask our vets
Holistic Snack for dogs have been designed from their point of view with meat or fish as the first ingredients. Supplemented with quinoa, a pseudocereal with a low glycaemic index. Without gluten, salt or added sugar, these treats are free of artificial preservatives or colours. Their high protein content gives an extra boost! Choose between two recipes - chicken or tuna - to offer them an appetising snack with a satisfying crunch! The plastic and aluminium pouch, chosen for proper product storage, can be reused to produce energy if disposed of correctly. Holistic Snack - complementary food for dogs - 3x10 g sticks pack: with chicken or tuna. Almo Nature is the activist pet food brand owned entirely by Fondazione Capellino.
Find a store
Pet shops on the map
Online Stores