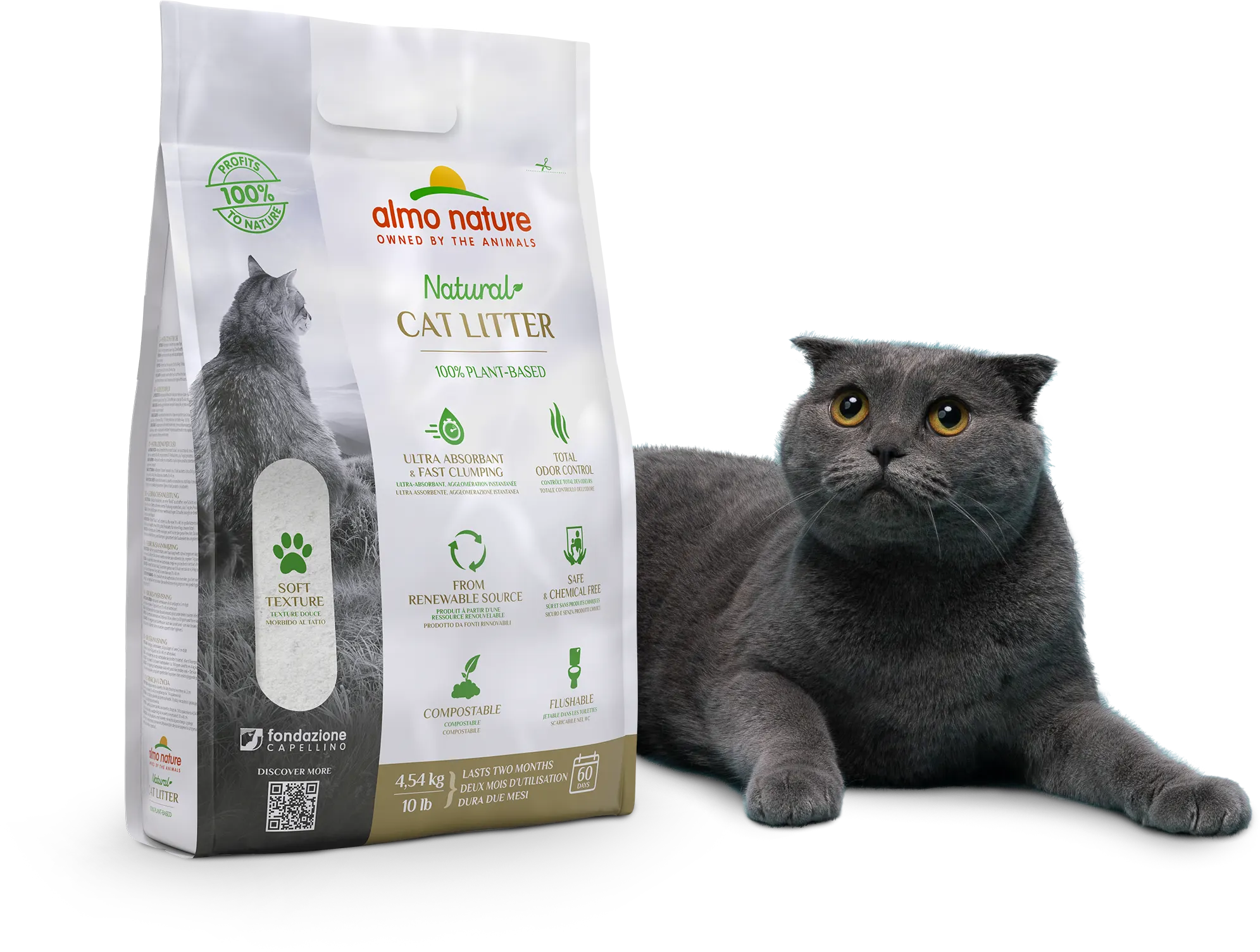 FOR SHORT-HAIRED CATS

Ultra-fine, natural texture
Thanks to its 100% plant-based composition, Cat Litter Soft Texture ensures the best hygiene for your cat without impacting on the planet: when it becomes waste, it is not disposed of in landfills or incinerators. In line with municipal regulations, you can:
flush it down the toilet

dispose of it with your home organic waste so it can be transformed into compost (natural fertilizer)

compost it in your garden or on your balcony (with the proper equipment)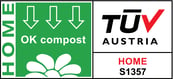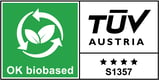 Cat Litter is certified 100% biodegradable and 100% compostable (even on your balcony). It can also be flushed down the toilet.
The bag is made of 100% polyethylene and can be recycled with other plastics.
Why Soft Texture Cat Litter?

Controls odour
Instantly absorbs urine while neutralising bad odours.

Absorbs urine, leaving the litter box clean
Instantly traps liquids in a clump at the surface of the litter, leaving both the box and surrounding litter clean.

Effective and economical
Using a base layer of 0.8 in, you will need approximately 1 lb of litter per week (based on a 12 x 15.75 in litter box).

Easy to dispose of
100% biodegradable and can be composted or flushed down the toilet in accordance with municipal regulations.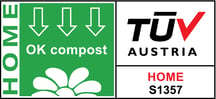 Convenient
Compact, easy to carry and store.
Available in 5 lb or 10 lb formats.

Natural, safe and non-toxic
100% plant-based and additive-free, making it safe for the whole family.

Super soft on paws
Provides superb comfort for cat's paws!

Environmentally-friendly
100% plant-based and additive-free.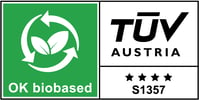 1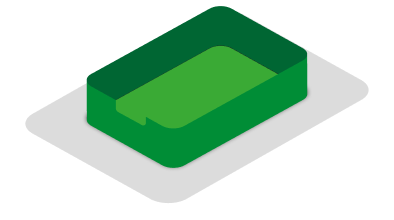 Preparation
To avoid tracking, we recommend placing a mat in front of the litter box.
2
First time usage
Pour the product into the litter box to create a base depth of approximately 0.8 in (for a 12×15.75 in tray, 2.2 lb of product will be sufficient).
3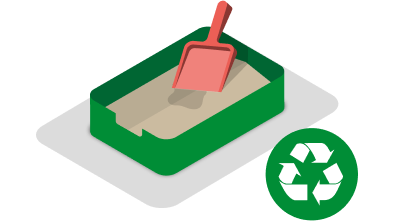 Daily
Remove the clumps with a large, mesh scoop and dispose of them directly into the toilet* or compost.
*Always check local regulations. Never flush litter; only flush clumps.
4
Weekly
Restore the base level by pouring approximately 1 lb of product (for a 9 lb cat) into the tray.
5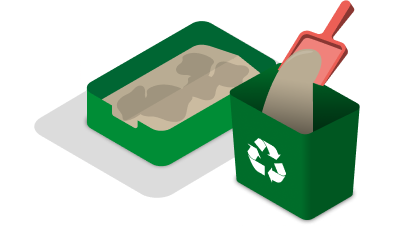 Once a month
When cleaning the litter box, don't discard the remaining litter. It can be reused since all the waste is trapped in the clumps, leaving the surrounding litter clean and sanitary.
6
Disposal of empty bag
CatLitter packaging is made of PE-LD 04 (low-density polyethylene). It is 100% recyclable and can be recycled with other plastics.