HFC Complete Made in Italy Multipack
Basil and Tomato Chicken - Turkey with Beet and Brown Rice
BASIL AND TOMATO CHICKEN - Composition: chicken 70% (chicken meat 59%, chicken livers and hearts 11%), amaranth 4%, tomatoes 4%, beet, celery, apple, millet, dried basil 0,07% (equivalent to 0,35% of basil). Additives - nutritional additives: vitamin A 1200 IU/kg, vitamin D3 140 IU/kg, vitamin E 10 mg/kg, vitamin B1 1 mg/kg, copper(II) sulphate pentahydrate 6 mg/kg (Cu 1,5 mg/kg). Analytical Constituents: crude protein 10,5%, crude fibre 0,9%, crude fat 5,5%, crude ash 2%, moisture 78%. 983 kcal/kg.
HFC
HFC Complete Made in Italy Multipack
Recipes: (1)
Basil and Tomato Chicken - Turkey with Beet and Brown Rice
Available Sizes: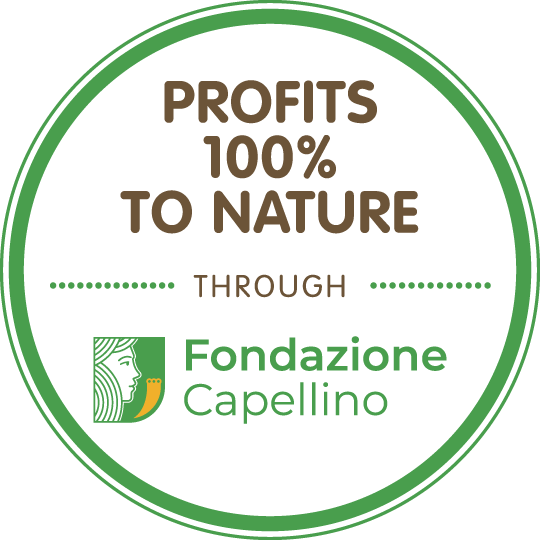 Ask our vets
2 different Multipacks to stock up on favourite HFC Complete Made in Italy recipes. Every Multipack contains 2 different flavours.
Prepared with the best meat or the best fish HFC (that is, originally fit for human consumption now food for dogs), the HFC Complete Made In Italy (produced in Italy) wet recipes provide a natural supply of animal protein essential for their biological and metabolic functions. These recipes formulated without preservatives, chemicals, OGM, food colourings, meat or fish meal and without gluten, are offered in exclusive combinations of flavours inspired by the Italian cuisine, to satisfy even the pickiest of tastes. To ensure a correct balanced diet for the dog, Almo Nature HFC Complete Made in Italy recipes are integrated with minerals and vitamins; they can in fact be offered to dogs that do not willingly eat kibble (small sized, with teeth problems or with fussy tastes). Almo Nature recommends alternating COMPLETE wet food with kibble to encourage chewing and promote its benefits for teeth and digestion.
Find a store
Pet shops on the map
Online Stores