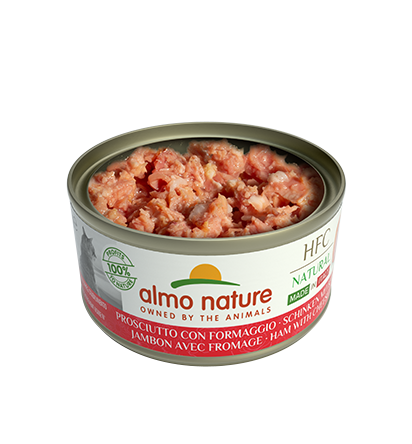 HFC Natural Made in Italy
Ham with Cheese
Crude Fibre

1.2 %

Crude Protein

14 %

Crude Fat

3 %

Moisture

80.3 %

Crude Ash

1 %

Calories

841 kcal/kg
Ham 71%, cheese (Parmigiano Reggiano) 4%.
HFC
HFC Natural Made in Italy
Recipes: (1)
Available Sizes: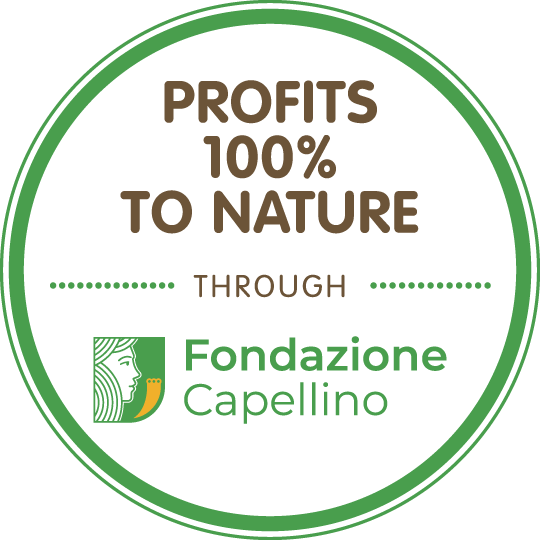 Ask our vets
HFC Made in Italy: a taste of Italy!

The HFC "Made In Italy" wet recipes for cats are developed with the finest HFC meat or fish (i.e. originally fit for human consumption but used in our cat food instead). The recipes ensure transparency regarding the origin of ingredients and provide the very best and natural supply of animal proteins, which are vital for the metabolism and other biological functions of these carnivores.

The wet food recipes are developed without using chemical preservatives, GMOs, food colouring, meat or fish meal and are either grain or gluten free. The HFC Made In Italy line of wet cat food offers a variety of specialities with exclusive and gourmet flavour combinations, in natural or jelly form, to even satisfy the most pickiest taste-buds!
HFC Made in Italy - Complementary food for adult cats - is a line of gourmet recipes available in 70g tins.
Find a store
Pet shops on the map
Online Stores